Christmas Tree Draw 2013
Our annual competition for a free Christmas tree gets under way again this year. The prize includes a free Christmas tree for a lucky follower of our twitter account.
To be in with a chance all you have to do is
1. head over to our Twitter profile  https://twitter.com/XmasTreeDublin and click to follow us
2. and retweet our tweet that instructs you to do so.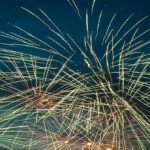 Conditions for entry
The tweet mentions that you must follow our profile and retweet the relevant tweet. That's all it takes! You can enter in less than one minute.
If you don't have a twitter account it takes only a minute or two to sign up. Twitter only asks for a few details. You can quickly open a twitter account at www.twitter.com
Winner Announcement
The lucky Twitter account will be randomly selected on 6th December 2013. The decision of ChristmasTreeDublin.com is final.
The winner will receive a 6-7 ft Christmas tree delivered to their nominated residence within the borders of Co. Dublin.