And the winner of Christmas tree competition 2013  is…..
Congratulations to the following Twitter User who is the winner this year. You get a Christmas Tree delivered to your home in Co. Dublin!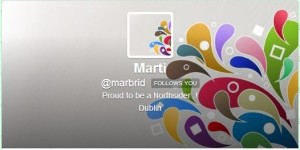 Thanks for all those who entered through Twitter. We'll be running a Free Christmas Tree collection comp after Christmas so keep your eyes peeled for that. Have a great Christmas everybody!